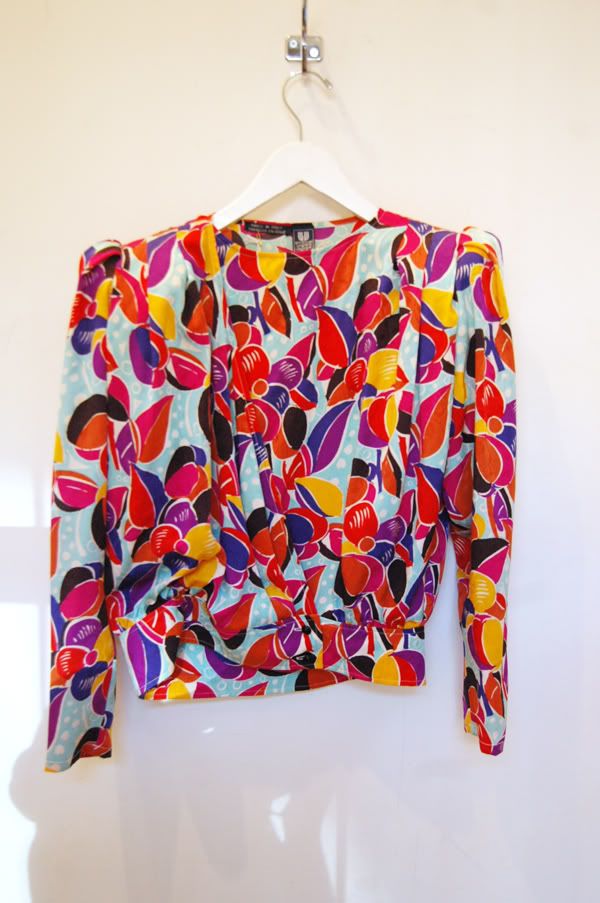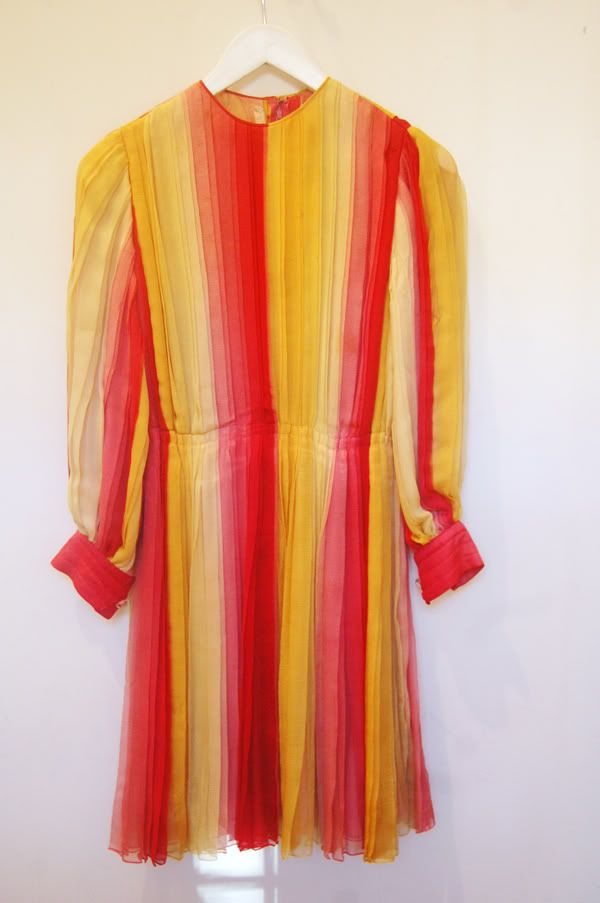 Trust us when we say that if you're having a Balmain/Rhianna moment you NEED the
vintage Ungaro
silk blouse on the left. The shoulder pads take this way beyond grandma's closet into Spring 2010!
The sherbert explosion on the left is
vintage Galanos
(SOLD). We know, we know, Galanos supposedly equals Nancy Reagan, but really, he got a bad rap for that particular friendship and this floaty number is anything but Nancy.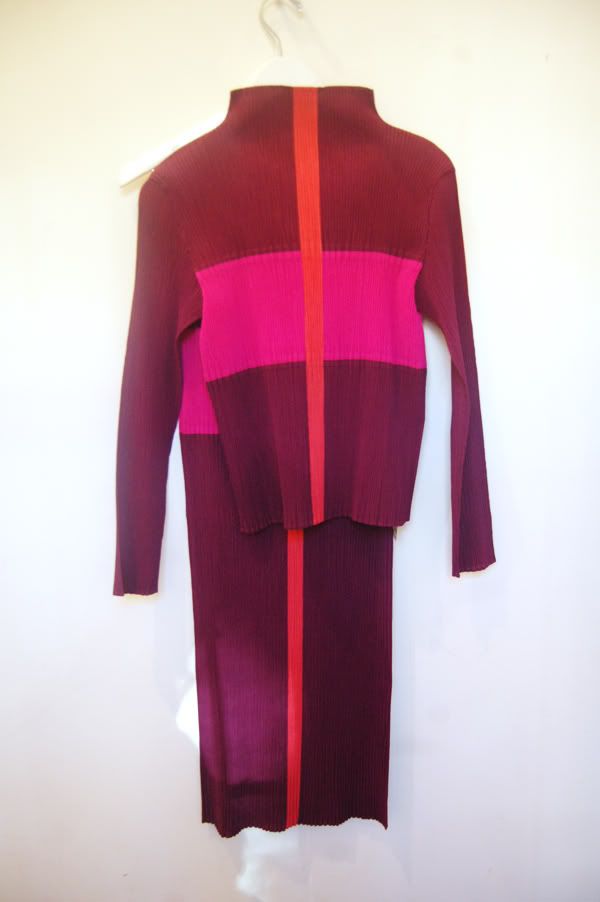 Above left is
Helmut Lang
(SOLD) from Spring 2009 and would make a great, if a bit creepy, holiday party dress - just tell everyone that the spider was inspired by Louise Bourgeois.
Channel your inner Grace Jones with the
Issey Miyake Pleats Please
(SOLD) colorblocked skirt set on the right.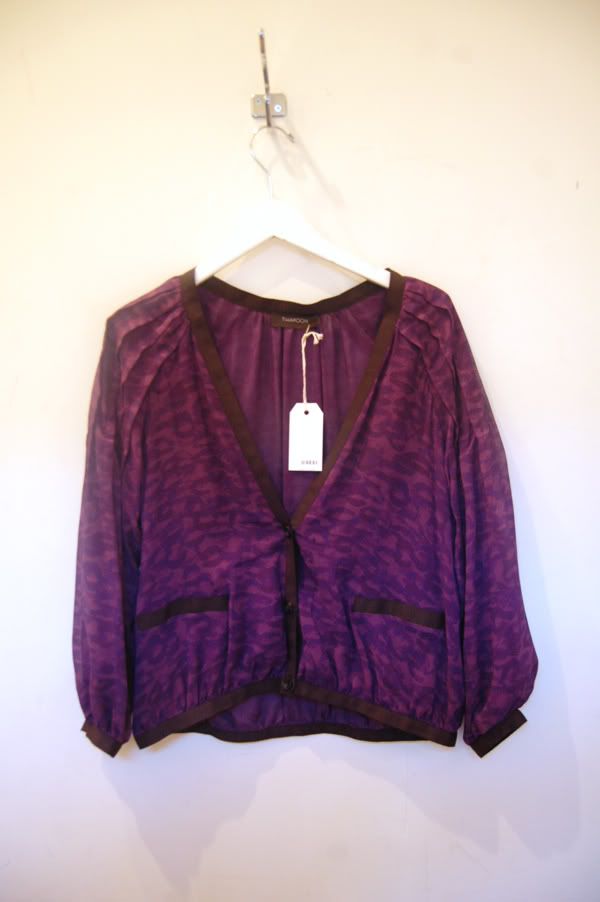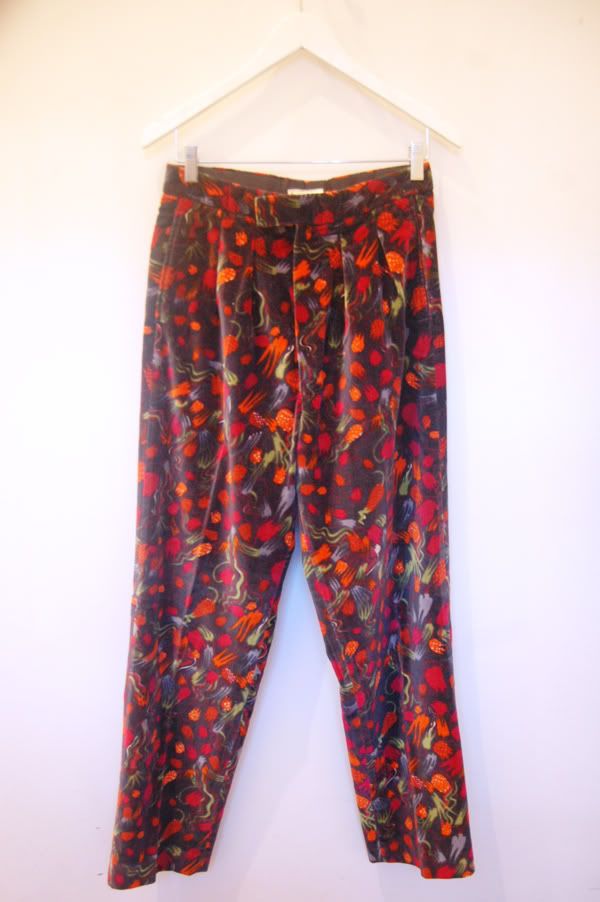 On the left is
Thakoon
(SOLD) giving you his Chanel best, but in smooth silk!
And if it's color you're after look no further than the vintage
Georgina Von Etzdorf
(SOLD)velvet color splotch pants!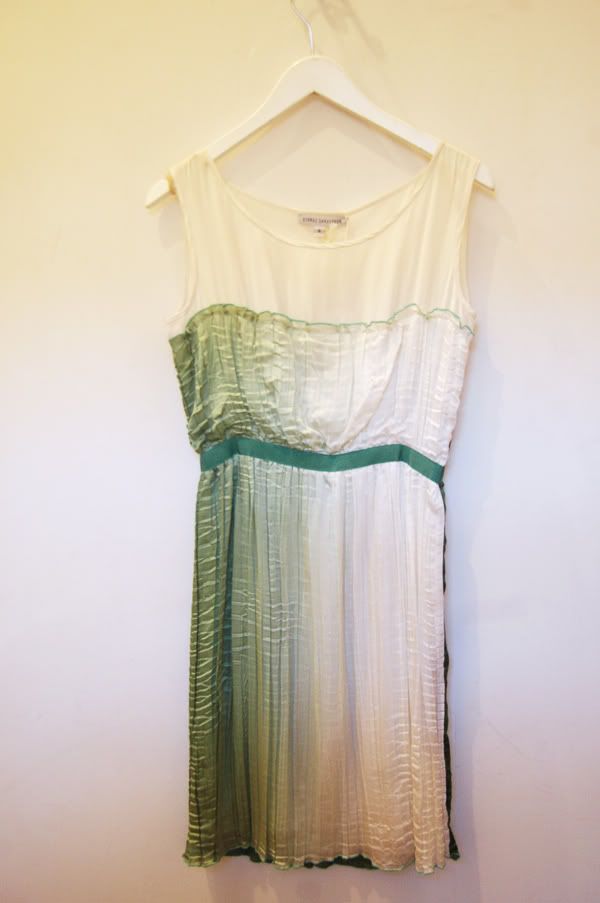 Naughty
Comme des Garcons
(SOLD)? For real - this vintage number has a lace panel that runs down it's entire left side - so not Rei, yet really so Rei!
And if you really want to channel your inner Anne Hathaway look no further than this dreamy
Benhaz Sarafpour
(SOLD) concoction!