The end of the calendar year can only mean one thing...it's holiday party season! And what is supposed to be two months filled with delicious and happy-making champagne toasts, belinis and caviar, and pumpkin everything, is inevitably presaged by several anxiety riddled questions. What kind of party girl am I? What kind of dress to wear? Can I wear this dress to my office's Christmas party as well as my best friend's New Years party? Here at
Eva Gentry Consignment
we're here to help you make sense of it all and offer some sartorial suggestions to guide you smoothly through this difficult time.
The Not Coming From the Office Outfits:

The Above on the left is a
Marchesa
(SOLD) embroidered cocktail dress that could easily go from office party to black tie affair and given the long sleeves and high neckline would require little more than one or two eyeball-sized rings!
On the right is a
Viktor & Rolf
(SOLD) silk jersey dress we affectionately call the Wednesday Adamms dress - think Zoey Daschenel during the holidays. If that's you then we've found your holiday outfit!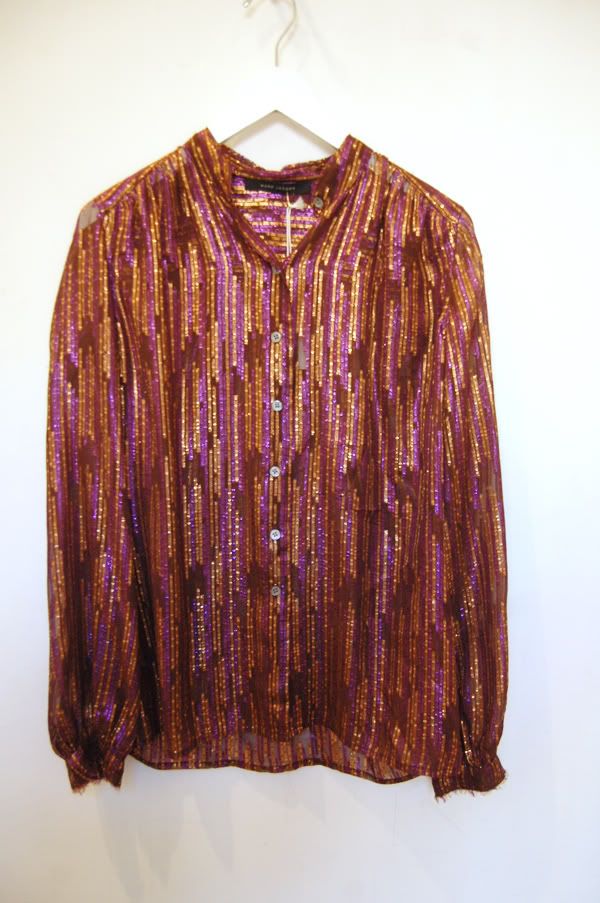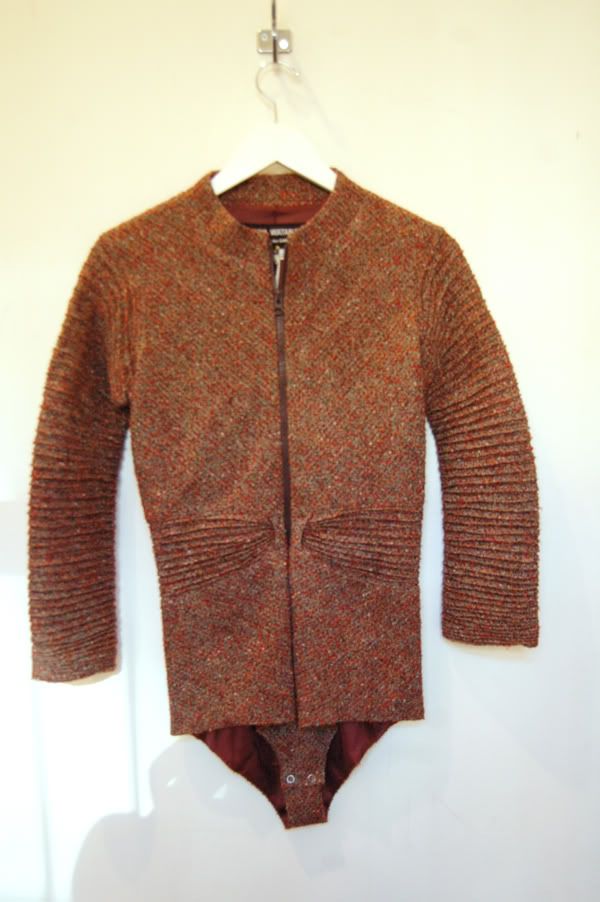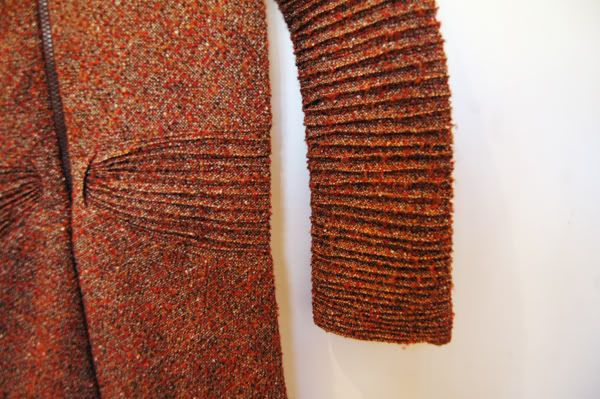 From the Office to the Party via a Top Change:
These two pieces are for the less formal girl that wants to make a splash in unique seperates! You could pair either with jeans and be good to go to any cocktail party. On the left is a striped lurex
Marc Jacobs
(SOLD)blouse and the right is a wool tweed
Junya Watanabe
(SOLD) body suit.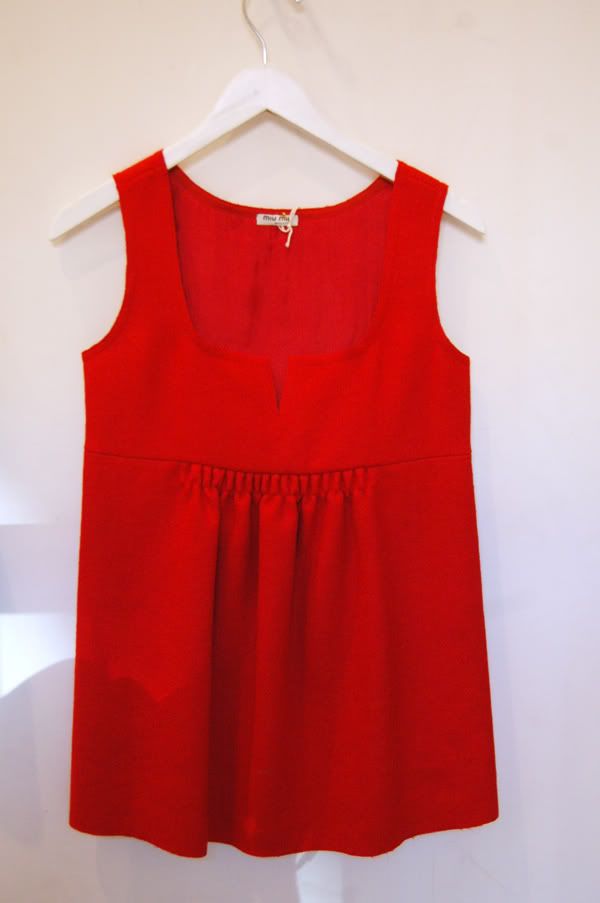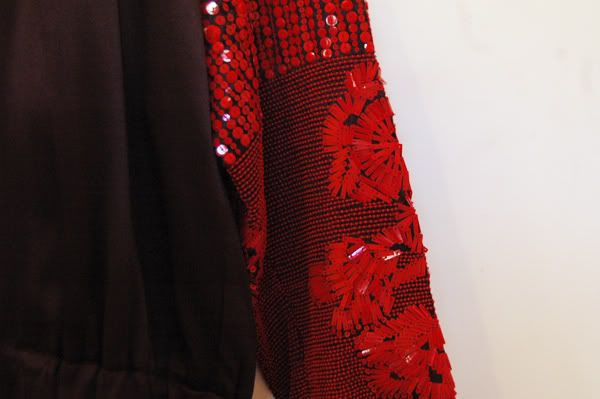 Work to Party Effortlessly:
These two pieces could take anyone from from work to a party. On the left is a wool
Miu Miu
(SOLD)baby doll which we'd pair with black tights (or if you wanted to ape Alexander McQueen black and white houndstooth) and pumps. On the right is a silk
Dries Van Noten
(SOLD) zip front jacket with the most exquisite red sequin embroidery on the sleeves, just throw it over any work-day dress and you're good to go!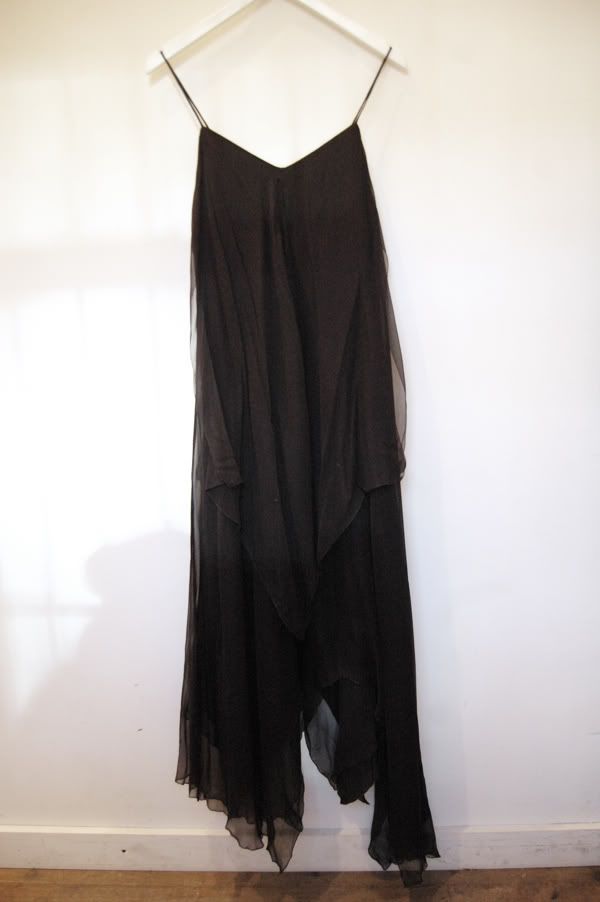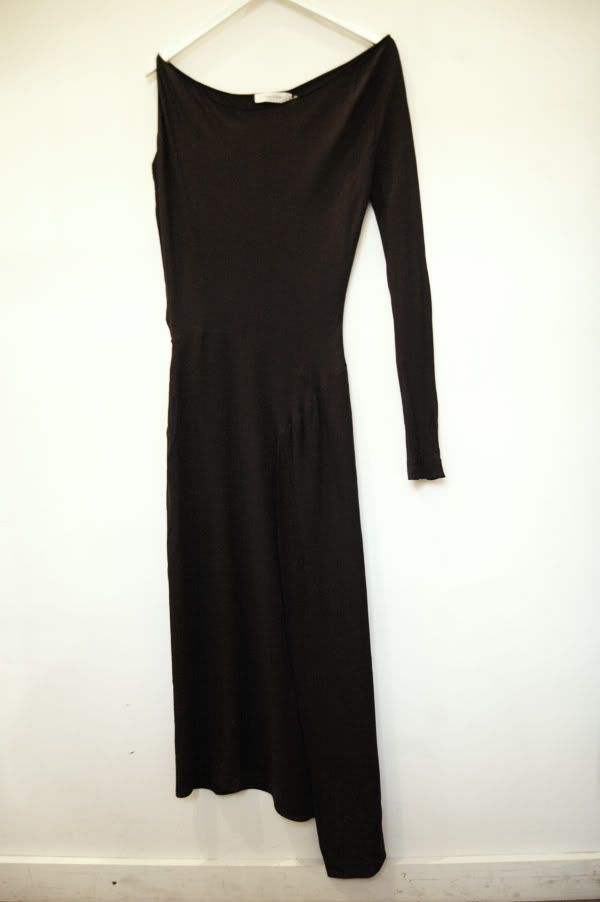 Please Don't Start at the Office Unless You're Us:
These two black numbers are for a more dressy affair - think New Year's at the Rainbow Room, but in reality could easily be susequently be worn to any wedding, black tie affair or cocktail party. The left is a silk chiffon
vintage Adolfo
(SOLD) and the right is
Calvin Klein
(SOLD). We'd suggest the left for the more disco-era inclined gal and the right for the more severe, austere avant-garde lady.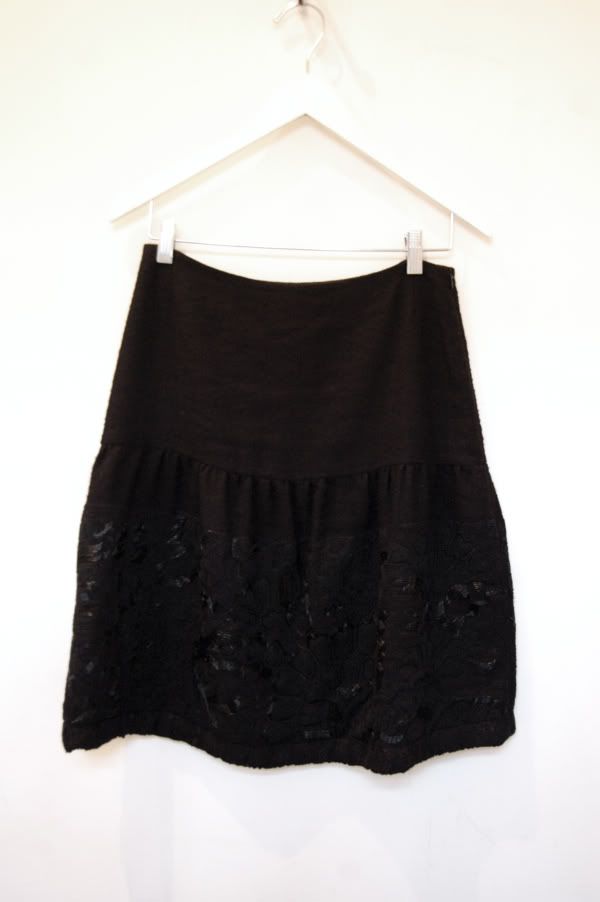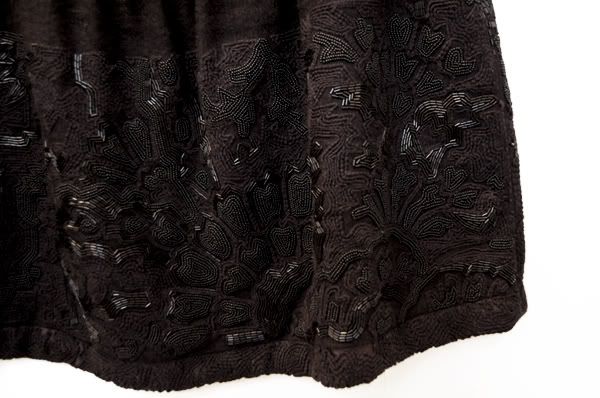 For the Clubs or the Cocktails:

The decision is all yours, but we'd like to suggest that you not view these pieces as seperates but as a complete outfit.
On the left is a
Proenza Schouler
(SOLD) silver silk tank with ribbon detail and the right is a
Dries Van Noten
(SOLD)wool pouf skirt with tonal embroidery on the hem. When worn together, they are statement making, traffic-jam-causing, prosecco-glass-droppingly stunning. They are a way to wear seasonal sparkles without crossing the line into cliche'd sequins or the dreaded ill fitting shiny satin! And after all the parties have come to a close, pair these pieces with your favorite t's and jeans to make them work for you!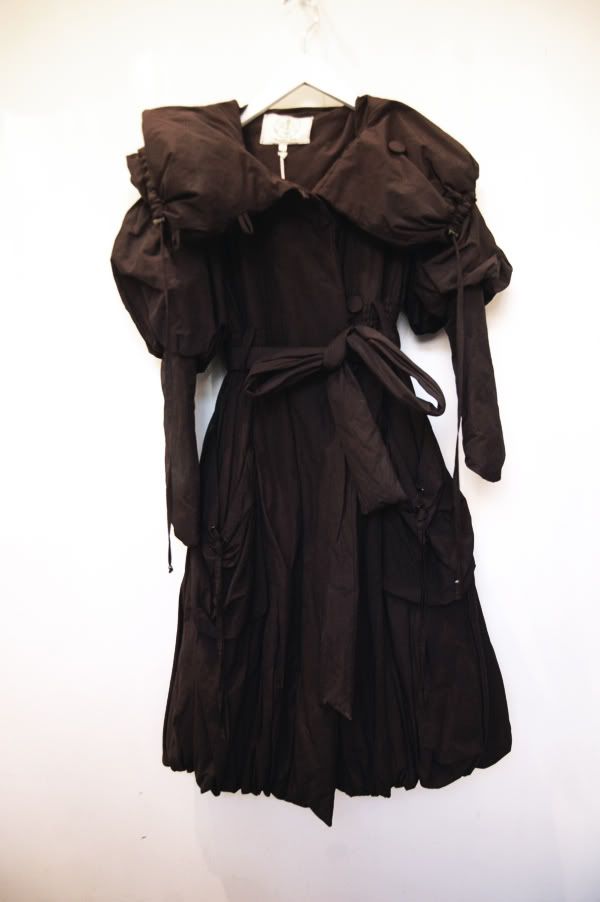 The Necessary Outerwear
Finding the right cover-up for your evening ensemble can be a stressful endevour, but luckily we have coats and jackets that rival the stage presence of any cocktail dress. If a black blazer is your daily go-to, then this sculptural
Comme des Garcons
(SOLD) jacket is the perfect solution for you. If you tend to lean more towards the dramatic then this volumionous
Rachel Roy
(SOLD) coat should creat the impact you want when arriving to your night destination of choice.
No matter where you're going, you should always stop by here first to find the best of the best for your evening out!