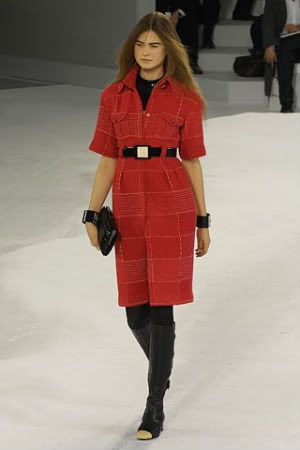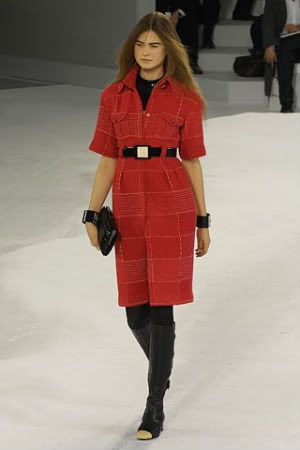 We have Chanel runway looks!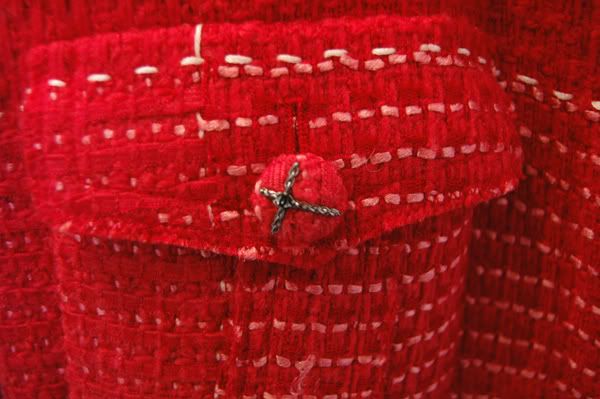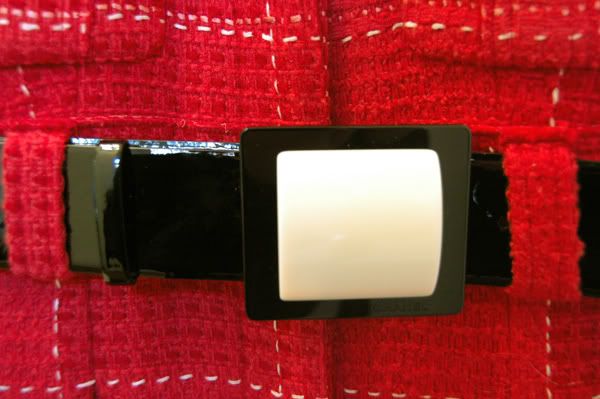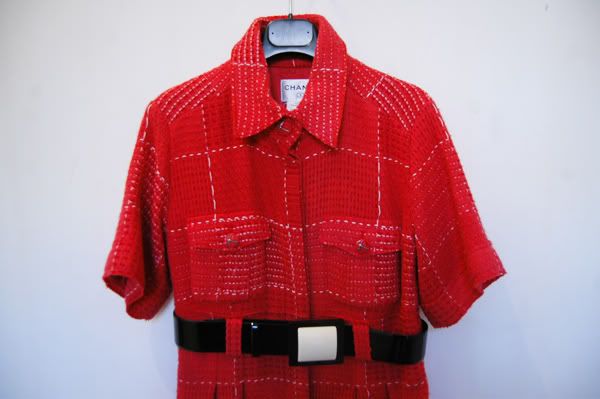 Chanel Fall/Winter 2007 red wool shirtcoatdress with black & white belt. Throw it on over jeans and a T for day or with black leggings and fabulous shoes for evening; this is the beauty of Chanel - it's always appropriate...everywhere!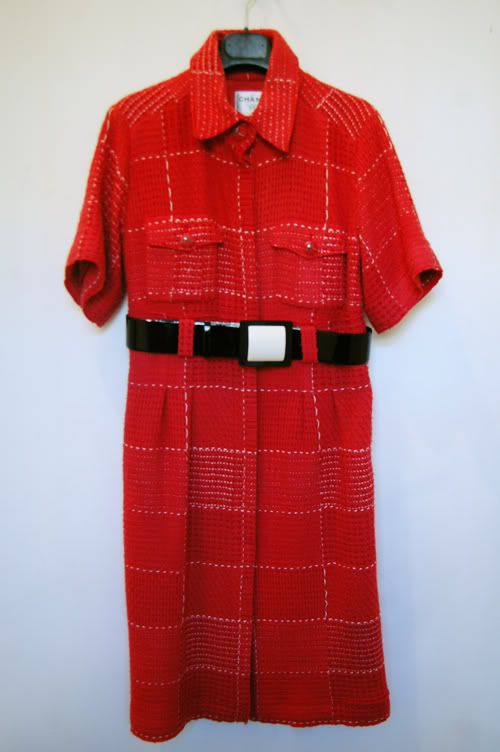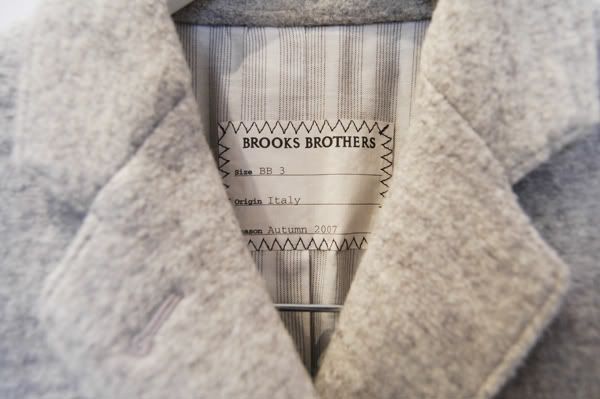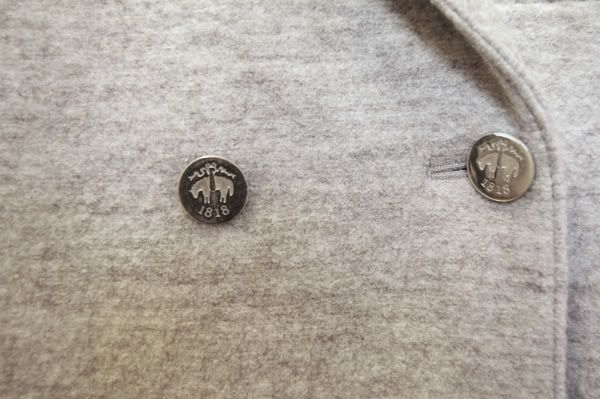 THOM BROWNE FOR BROOKS BROS
When it was announced that Thom Browne was doing a collaboration with Brooks Bros there seemed to be a collective "huh?" that echoed down 7th Avenue. Then the collection debuted and all of a sudden it made sense! The quirky-ness of Browne's signature collection + Brooks Bros. tradition + the female form = super-chic basics for the urban prep! This coat is no exception - throw it on over anything and all of a sudden you're an undergraduate at Radcliffe whose borrowed her Harvard boyfriend's overcoat...except it fits! (SOLD)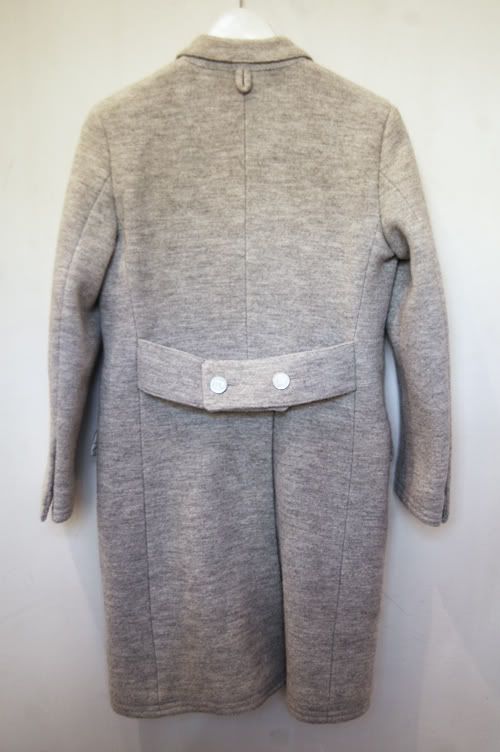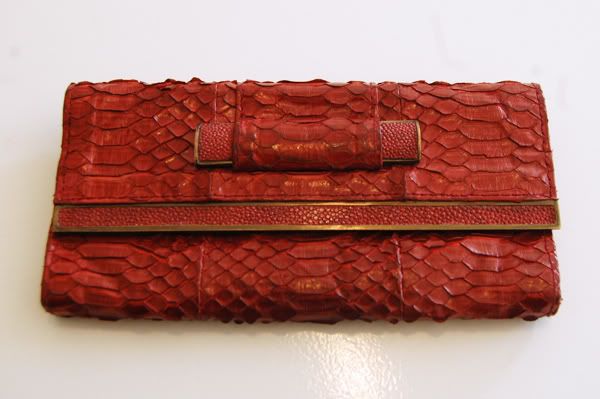 R&Y AUGOUSTI
Luxury. Means. Red. Shagreen. Clutch. Period.
SOLD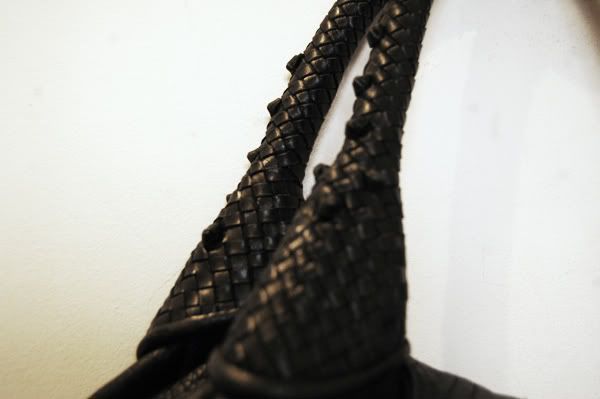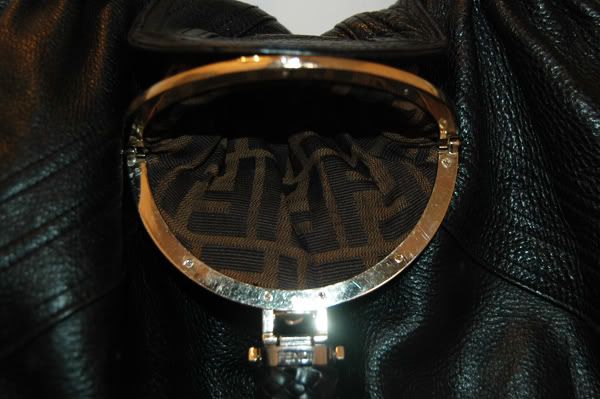 F.E.N.D.I.
In recent years the Fendi Spy bag has been given such short-shrift. Of course, it didn't help that for about a year there it was THE handbag to have, but as time has shown there are valid reasons for "it bag" status. This particular "it bag" has tons of room, is relatively lightweight and has a super fabulous hidden case in the clasp for hiding something...luxurious perhaps?
SOLD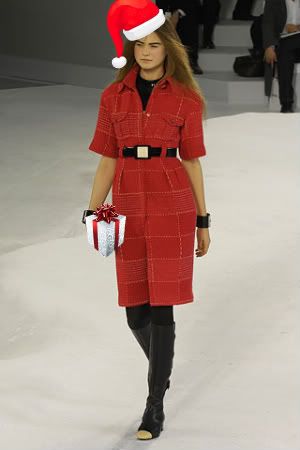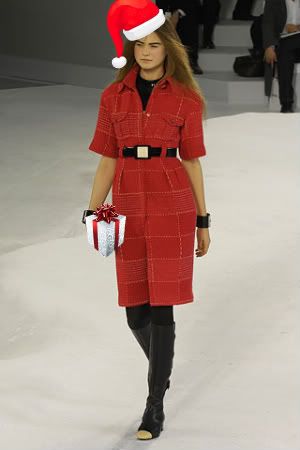 Happy Holidays from Eva Gentry Consignment!